About Me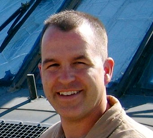 I served in Iraq in 2004 with Task Force 185 Aviation (Army). My contributions to the book are from my time in country and relationships I have from the military.

Other Activities

-Cub scouts with my son


-Training for FBI


-Emergency Medicine


-Research & Development

Location

I live in Birmingham, AL and would be happy to come to your area to speak or attend a book signing.